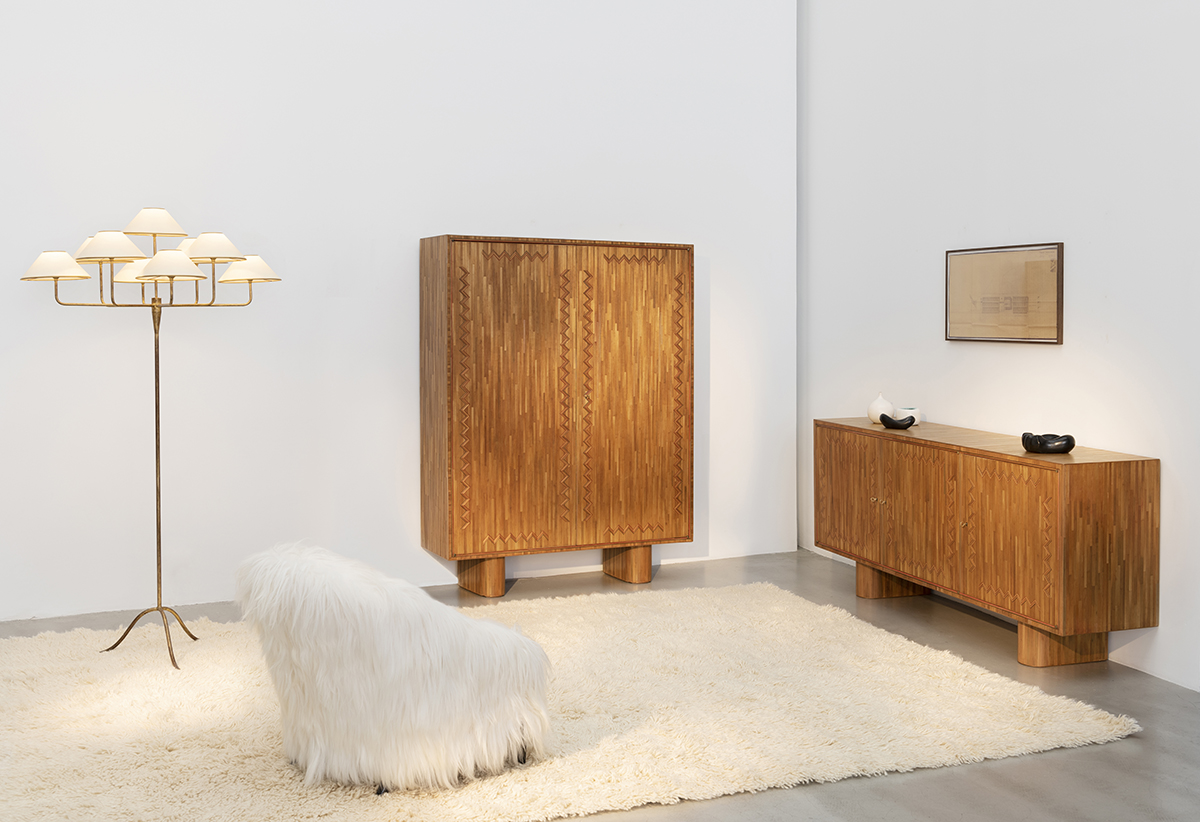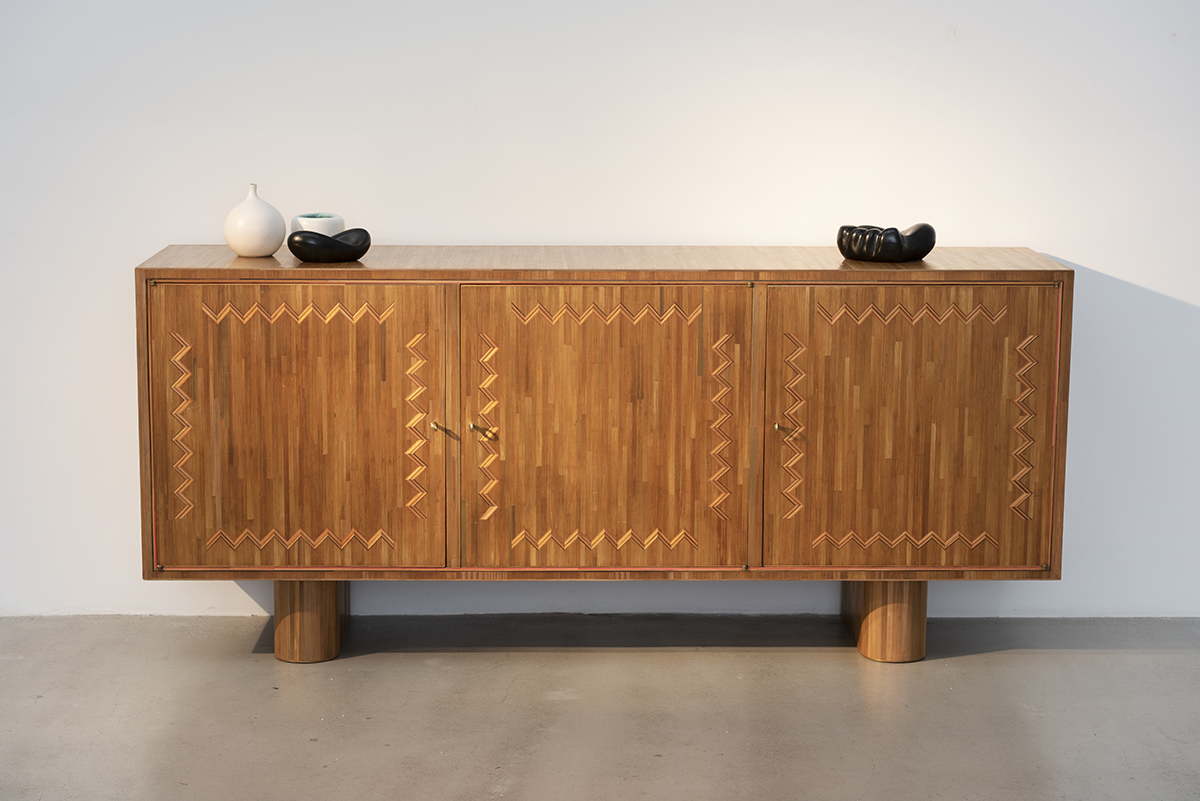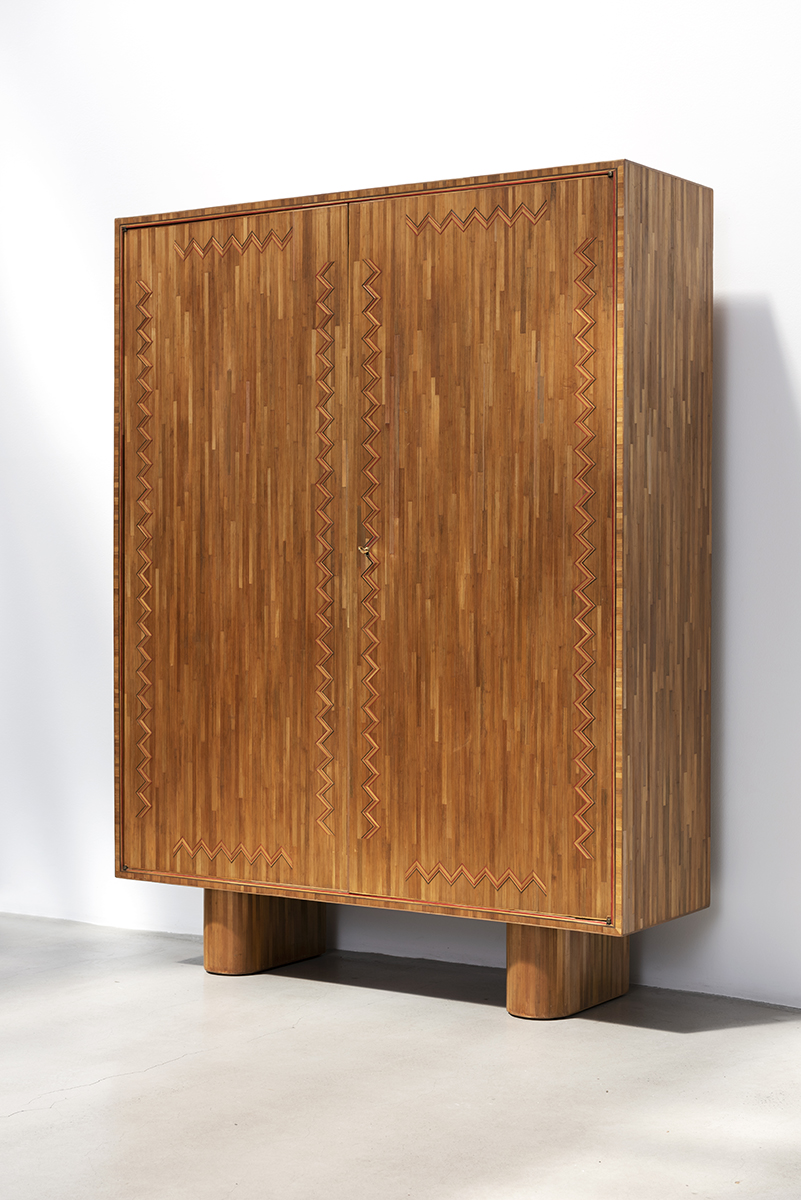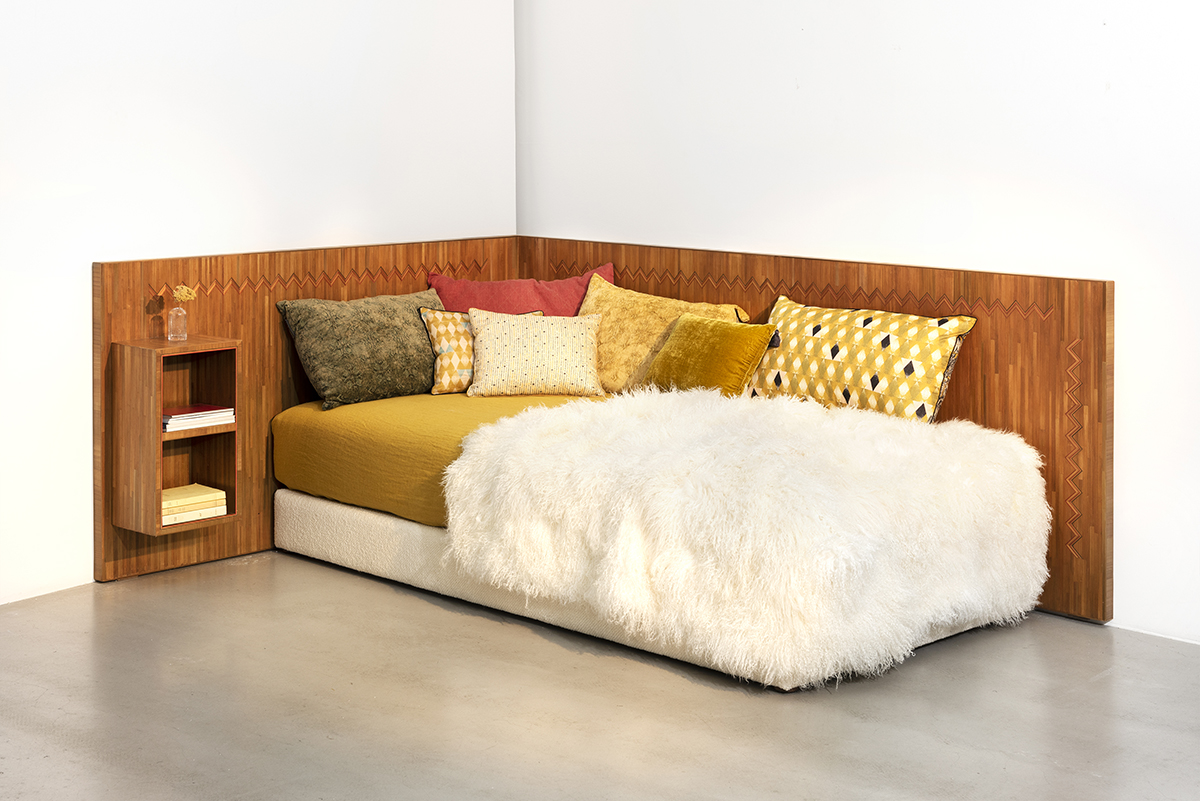 JEAN ROYÈRE approached his metier in spirit of unfettered freedom, his imagination, receptivity and curiosity enabling an all-embracing view of the creative context of his time. While he shared with the Union of Modern Artists' emphasis on functionality above all, he also admired the craftsmanship that enabled ready adaptation of a piece to its intended setting. Responsive to simple forms and the principle of furnishings reduced to the strict minimum, he charted a course guided by unfailing attention to harmony.
His work compelled recognition with the undogmatic modernity of pieces designed for everyday living and its perfect balance between elegance and relaxation. His drawings and plans testify to his taste for the pare-down: once he had outlined the counters the embellishment is never overstated. On the contrary most often the decorative motif is an integral part of the piece.
The straw marquetry pieces reflect his approach: the sophisticated technique he uses drawn on eighteenth- century French cabinetmaking but simplifies the decorative motif by opting for dynamic zigzag lines. His relatively modest ornementation fulfills a specific function: it lets line express itself fully, never supplanting it and never intruding on the beauty of the design.
These sideboard and wardrobe were part of a large commission Royère carried out at the request of Mr. & Mrs. Goldenberg in the early 1950s and are in remarkable condition.
Although Royère particularly appreciated this material, he produced a very limited number of straw marquetry meubles d'appui of which these sideboard and wardrobe are prime examples.