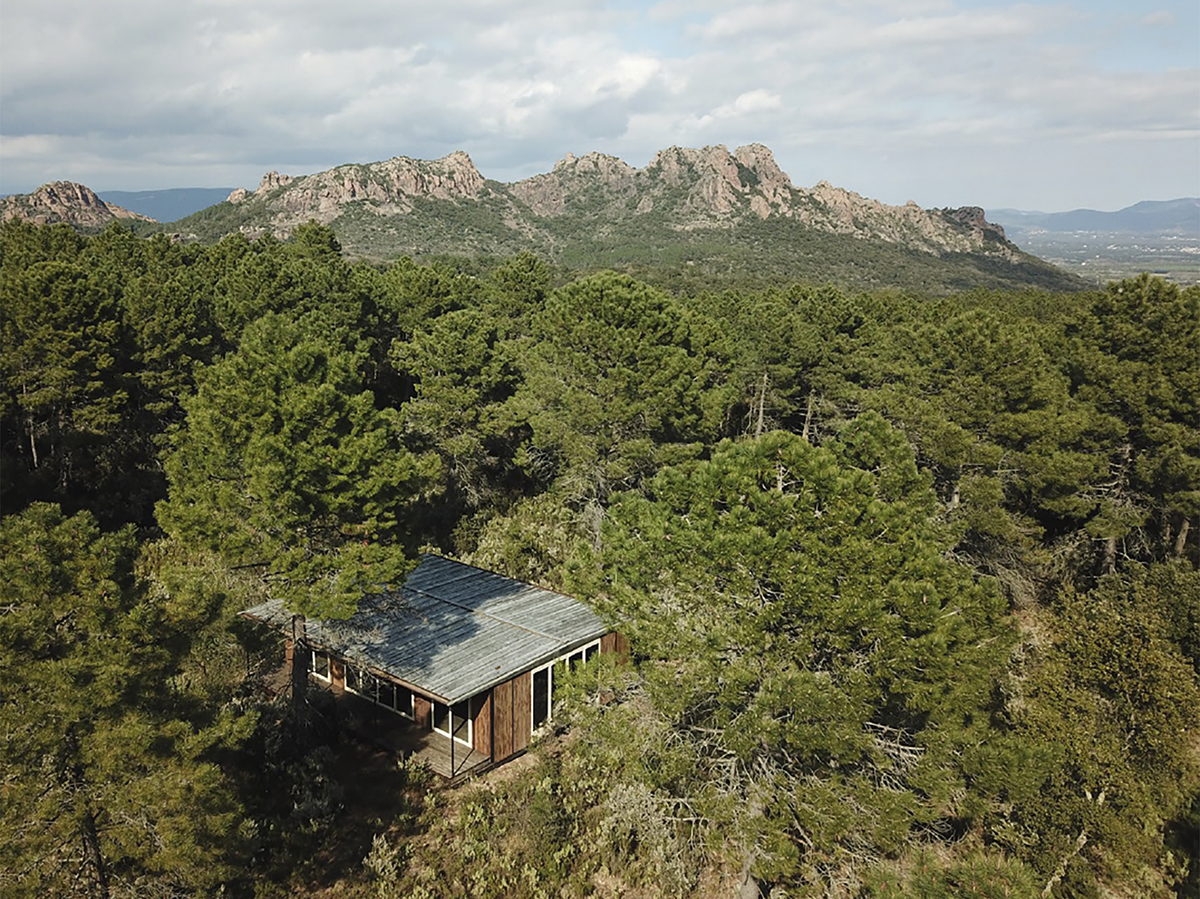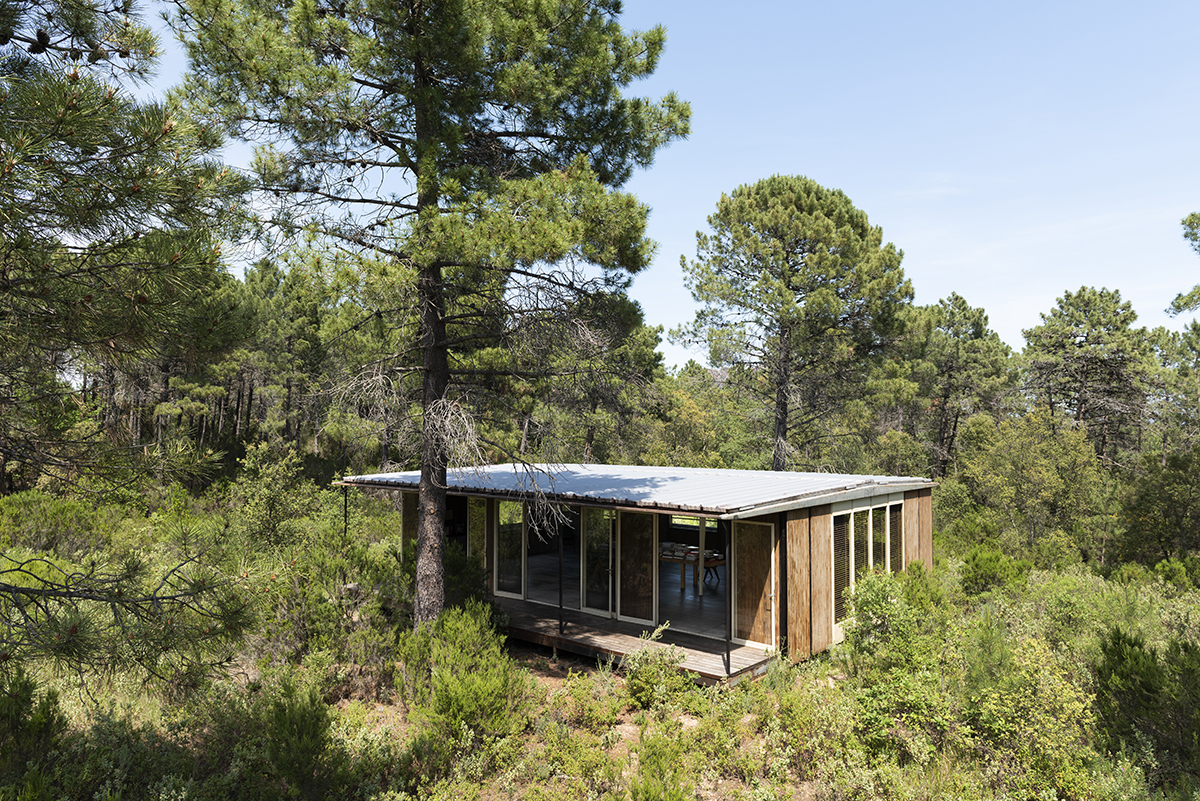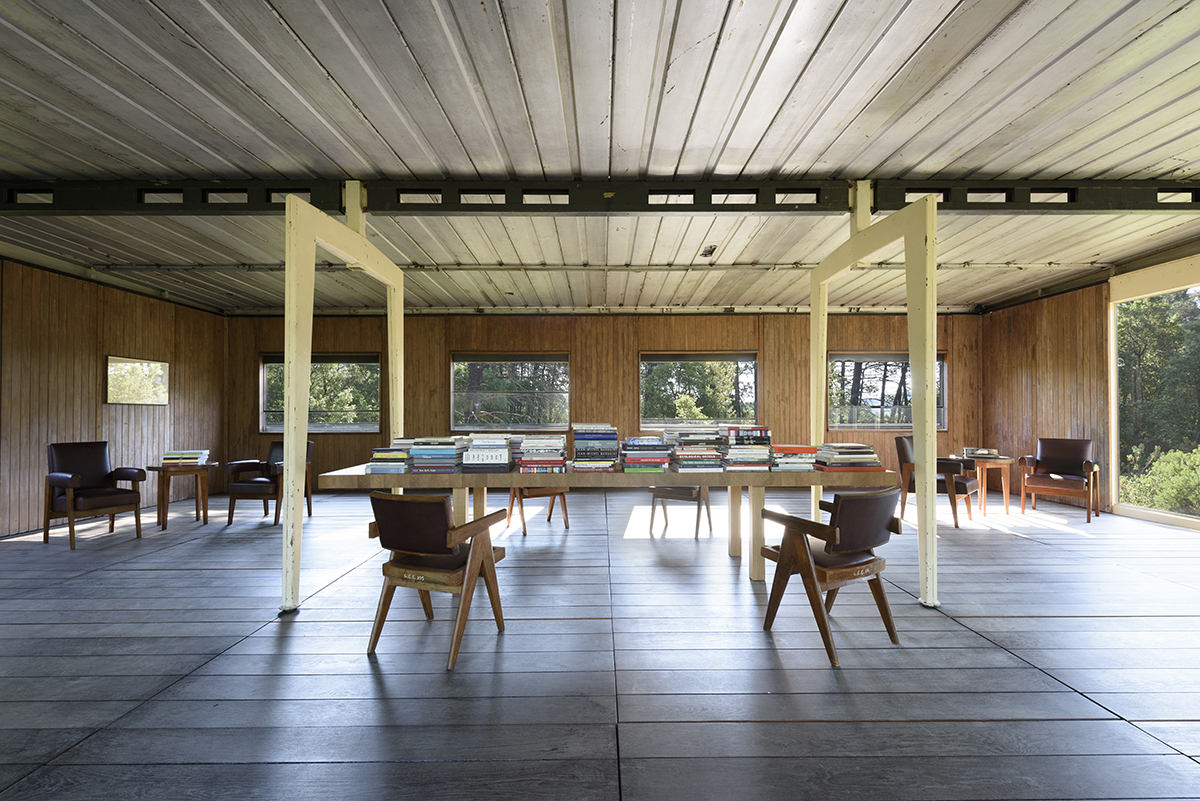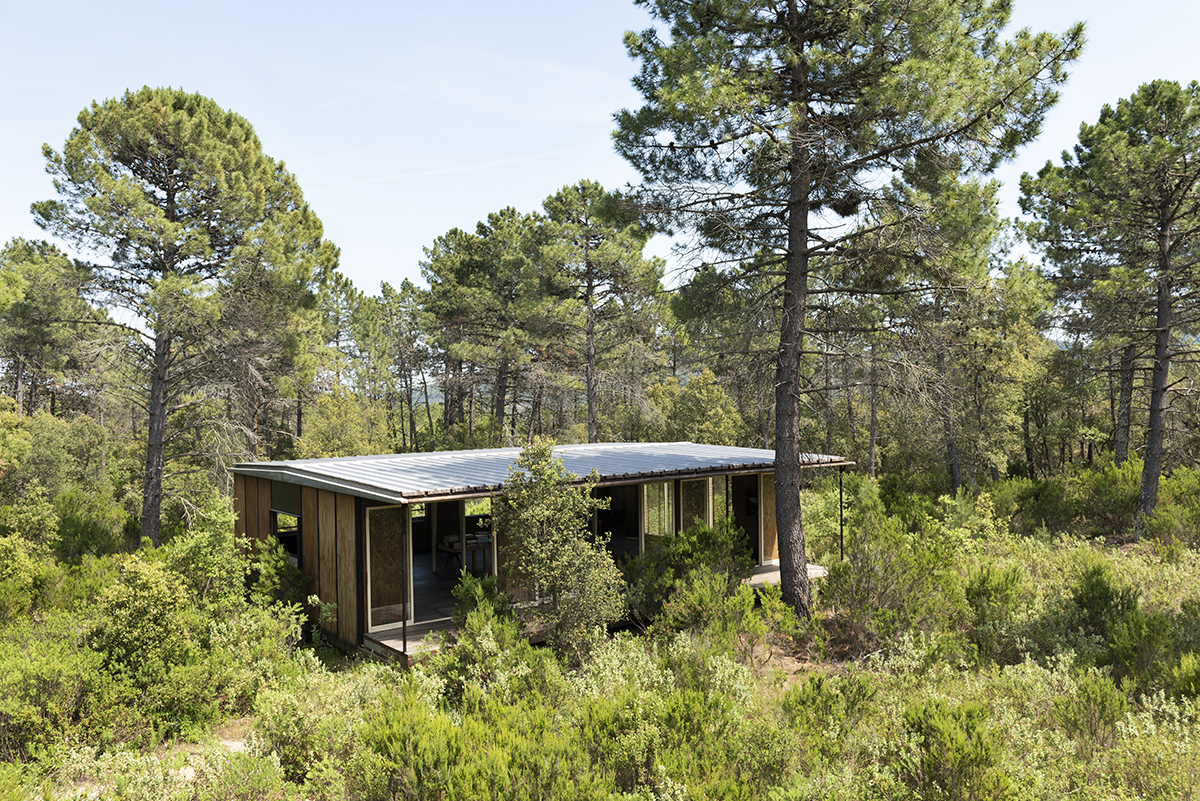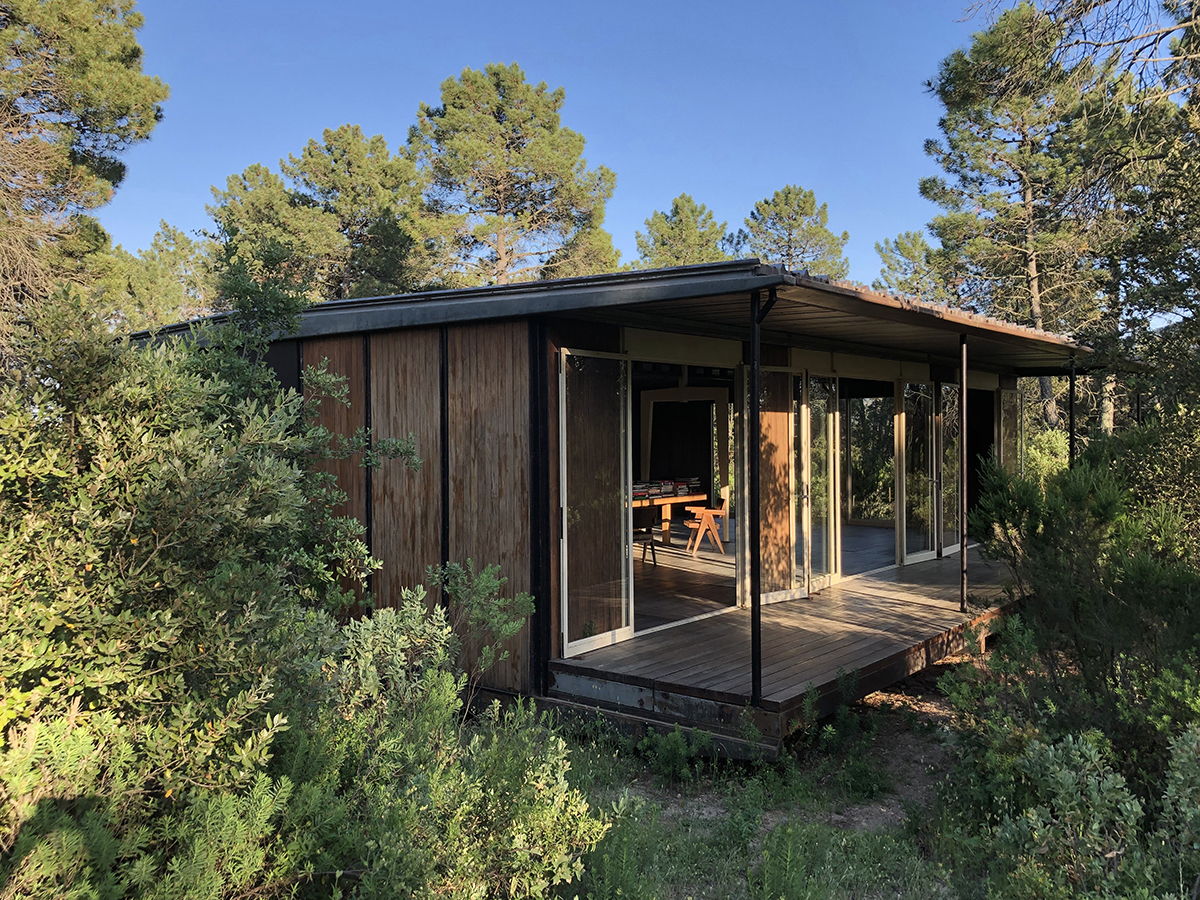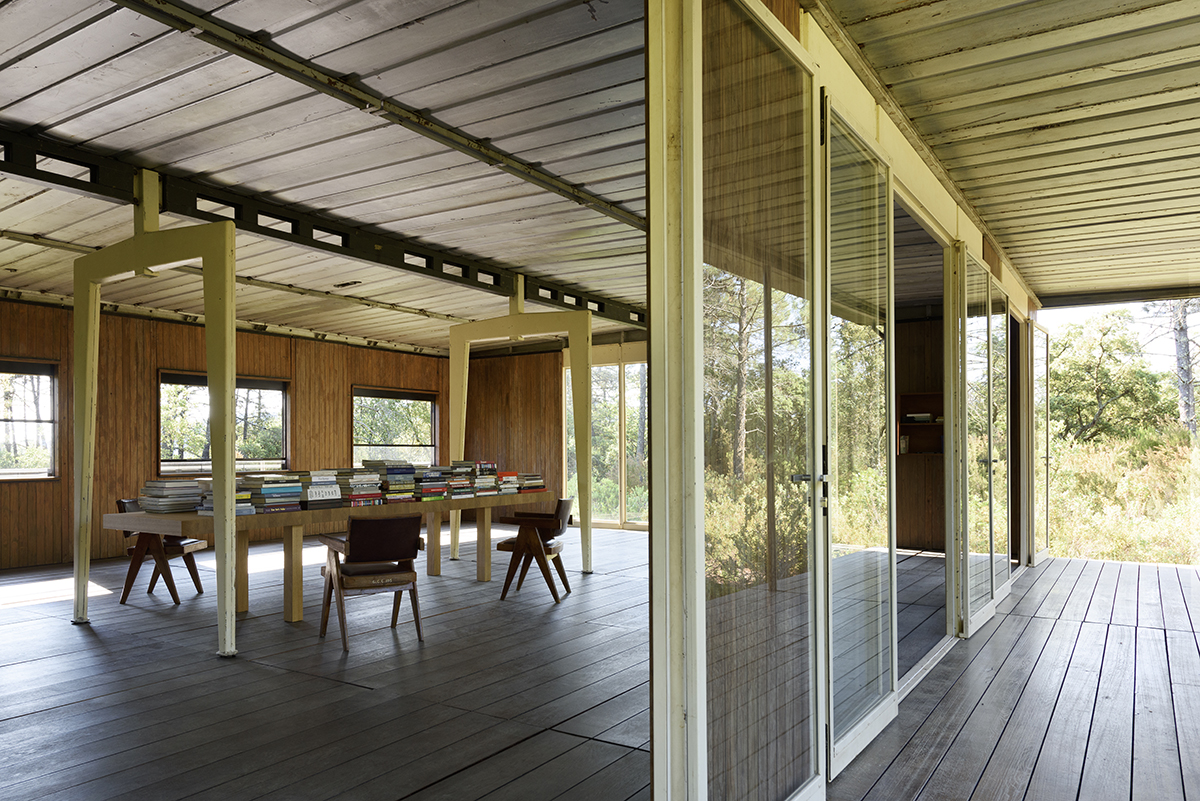 In 1947 Jean Prouvé moved his workshop to Maxéville, a suburb outside of Nancy in eastern France, and his company became a hotbed of innovative constructional thinking in France. Technicians, draftsmen and laborers worked together in an ambience of mutual respect.
Strategically placed opposite Prouvé's office at the entrance to the Maxéville plant, the design office was where the Ateliers Jean Prouvé prototypes were honed with series in mind.
It symbolized the new thrust Prouvé wanted to give the company by entering the mass production market generated by France's enormous need for infrastructure and housing after the War.
This version of the 10×12 meter demountable house with a 2×12 meter canopy was originally produced in 1948 as a prototype for the reconstruction after the War. Intended as a demonstration model that would convince the public of the virtues of prefabricated housing, this was a copybook model: the use of structural axial portal provides an open, fluid plan rendered highly adaptable by interchangeable partitions and one-piece glazed or solid facing panels.
Since the house failed to find the success that had been hoped for, its prototype was ultimately set up in 1952 at the Maxéville plant.