DESIGN MIAMI/ PARIS
DESIGN AT LARGE
October 17 – 22, 2023
Hôtel de Maisons
51 rue de l'Université, 75007 Paris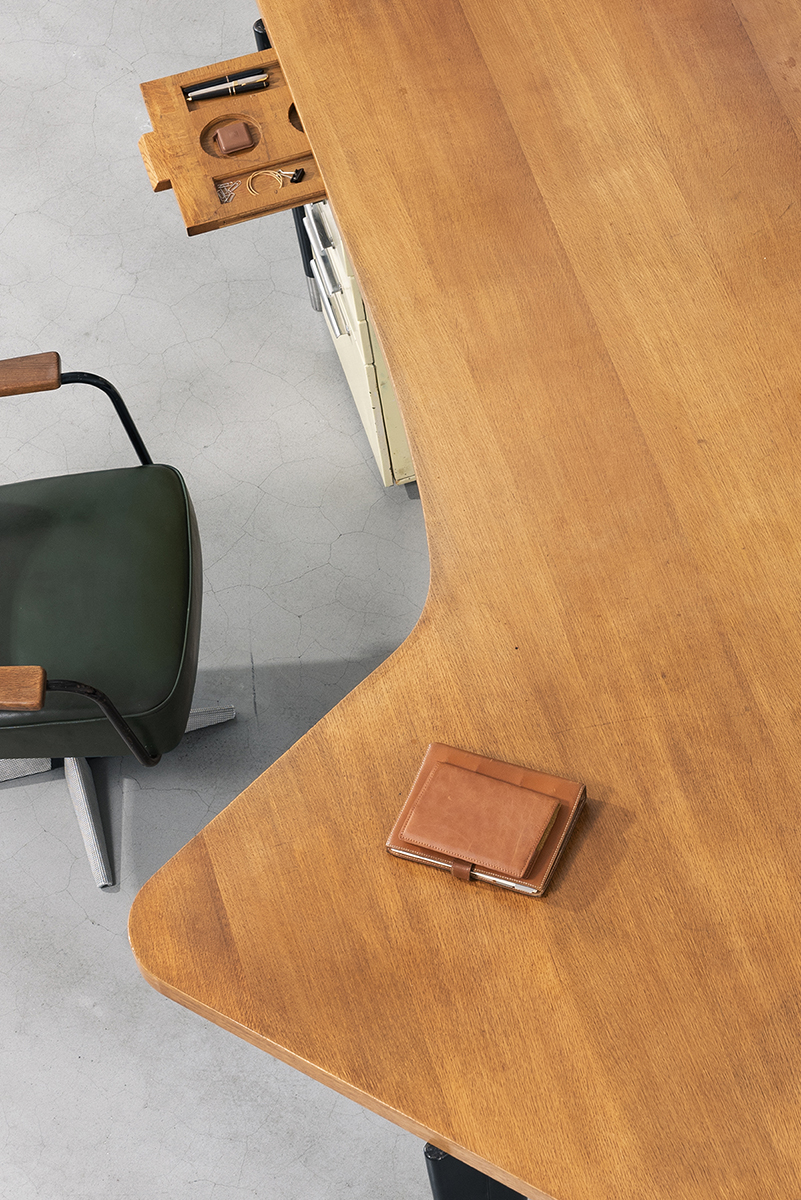 For the 1st edition of Design Miami/ Paris, GALERIE PATRICK SEGUIN will present a selection of JEAN PROUVÉ's furniture, among the most emblematic of his designs.
Among the pieces on display in the Hôtel de Maisons will feature a rare Présidence desk and a sculptural Direction no. 353 swivel office chair. An exceptional set from the same provenance, comprising an S.A.M. no. 506 table and its four Métropole no. 305 chairs – in Van Dyck brown lacquered metal – will also be shown.
A 6×6 demountable house, designed by Jean Prouvé in 1944, will also be exhibited in the gardens of the mansion as part of the Design At Large program.
PARIS + par ART BASEL
PROGRAMME PUBLIC
October 17 – November 6, 2023
Jardin des Tuileries, Paris
For the 2nd edition of Paris + par Art Basel, GALERIE PATRICK SEGUIN will inaugurate the Public Program and show the BCC demountable house, designed by JEAN PROUVÉ and PIERRE JEANNERET in 1941.
Produced in only a few examples between 1941 and 1943, the F 8X8 BCC house exemplifies an "all-wood" architecture, based on the axial portal frame construction system patented by Jean Prouvé in 1939. A product of Prouvé and Jeanneret's powerful complementarity, this project is the result of the inventiveness of the two 'esprits nouveaux'.
Further information to come.