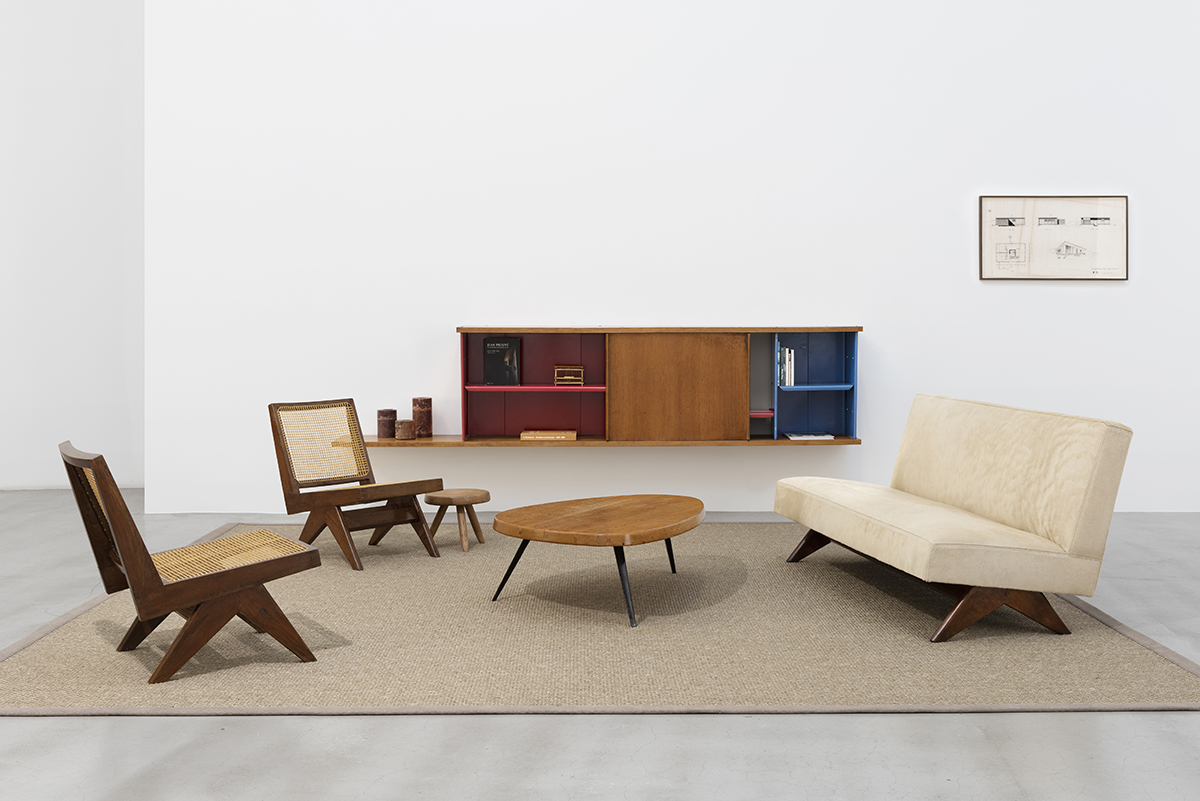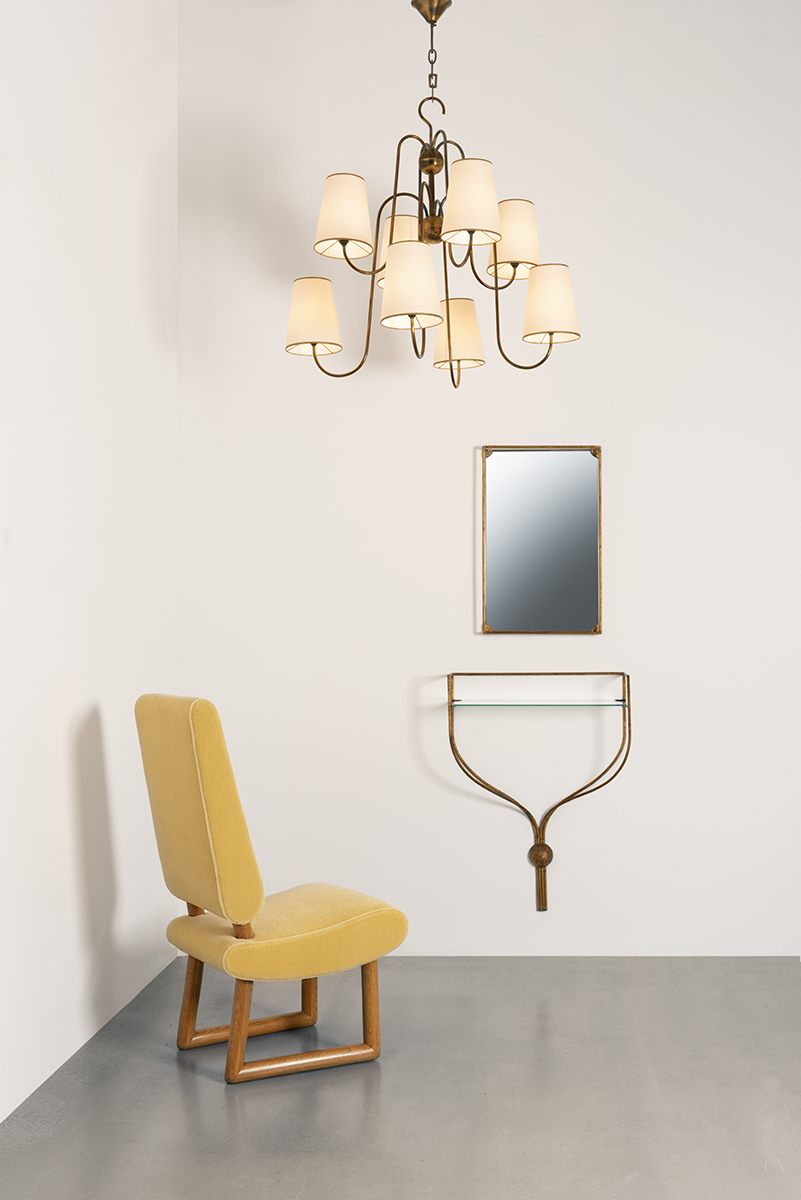 In the context of Fiac from October 21 to 24, the GALERIE PATRICK SEGUIN presents a selection of iconic pieces by JEAN PROUVÉ, CHARLOTTE PERRIAND, PIERRE JEANNERET, LE CORBUSIER and JEAN ROYÈRE.
Being concerned with coherence between form and function, and wishing to exclude any superfluous detail, JEAN PROUVÉ, CHARLOTTE PERRIAND, PIERRE JEANNERET and LE CORBUSIER gave birth to modern furniture and architecture, anticipating the new ways of life which became widespread as the 1950s approached.
Thus the pure lines of the bookcase type Antony (one of the 150 examples made for the Cité Universitaire of Antony near Paris), of a Guéridon GH11 which was part of the collection of Jean Prouvé's daughter, Françoise, surrounded by three black Métropole chairs, or of Charlotte Perriand's Forme Libre low table, exemplify this new spirit through their elegant simplicity. In the same manner, the furniture created by Pierre Jeanneret for the City of Chandigarh, such as the elegant Sofa and armless Easy chairs, or again this very rare copy of Le Corbusier's Diabolo floorstanding uplight , testify to the constant modernity of these creations.
By contrast, countering the prevailing rigidity with whimsicality, humor, metaphor, and color, JEAN ROYÈRE juggled blithely with the lessons of functionalism, as illustrated in the majestic 8-branched Bouquet ceiling lamp and a Visiteur du Soir Chair.