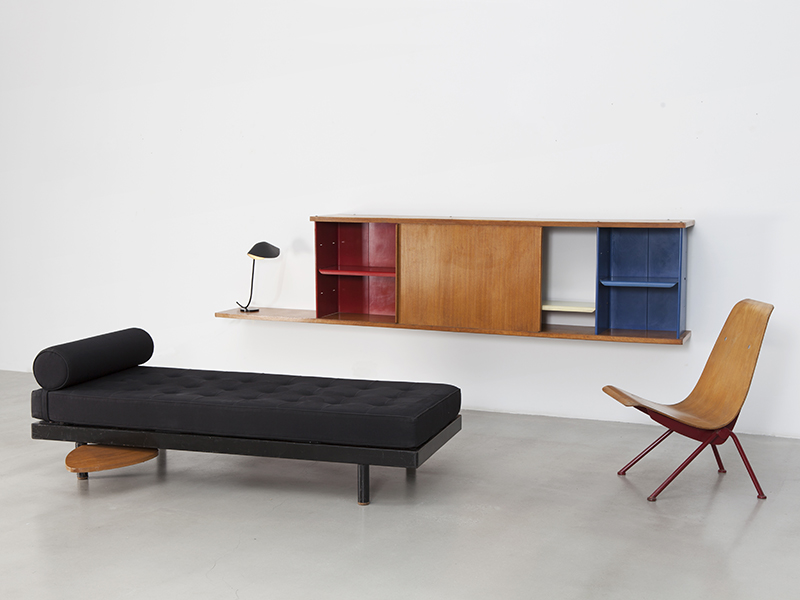 The emerging university market was to Ateliers Jean Prouvé an opportunity to work on new furniture models, both light and inexpensive, for fitting out the university accommodation complex.
Built by architect Eugène Beaudouin in 1954, the 'Cité Universitaire Jean Zay' was perceived as a model: in the manner of a whole town it included, as well as lodgings, three swimming pools, two restaurants, three lecture halls, a theatre, a library, a nursery school, two day nurseries, an infirmary, a social care center, and all kinds of shops.
A second competition for room furnishing was launched in the beginning of the year 1955. Several designers were invited to take part in the furnishing of the accommodation complex, among whom Jean Prouvé, who won the order for the furniture of the halls, the restaurants as well as for 148 individual rooms.
The 'Cité Universitaire Jean Zay' was inaugurated on December 1, 1955.