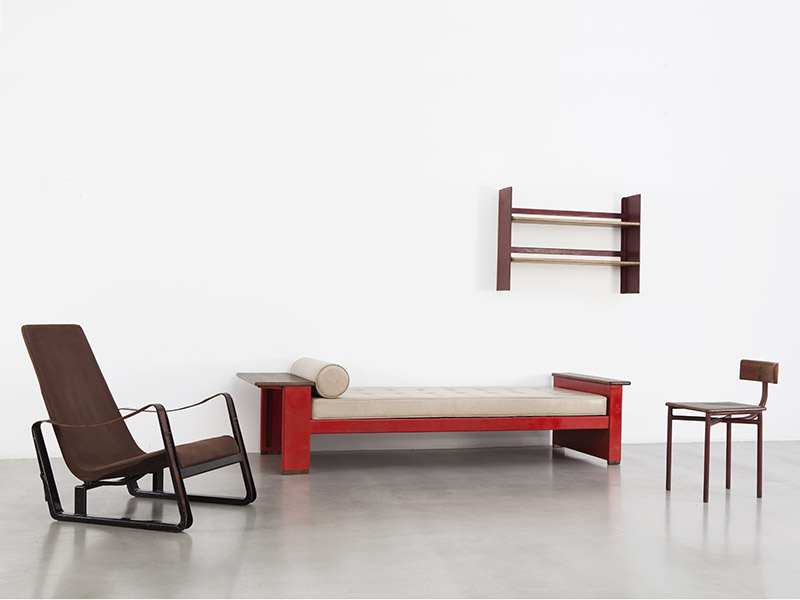 In Nancy, in 1930, following a serious housing crisis, some university students were forced to exit their education. This gave birth to the idea of building an accommodation complex, so as to ensure undergraduates enough comfort and healthy conditions during their studies.
During the building process for 'Cité Universitaire Monbois', as designed by Jean Bourgon, the architect, Jean Prouvé successfully took part in the interior design competition. He was entrusted with the furniture for 70 individual rooms.
Each room included a
BED
, with or without headboard, a
DESK
and chair, an armchair and a
SHELF
, the whole being designed so as to be inexpensive, solid and at the same time easy to clean. These specifications in the 1930 invitation to tender, explain the almost exclusive use of metal plates and tubular steel, enameled in various shades of red.
The whole set of furniture was the first to be mass-produced for a public procurement contract. This first experiment characterized a new orientation for Ateliers Jean Prouvé – which was subsequently confirmed.
The 'Cité Universitaire Monbois' was inaugurated on November 6, 1932.