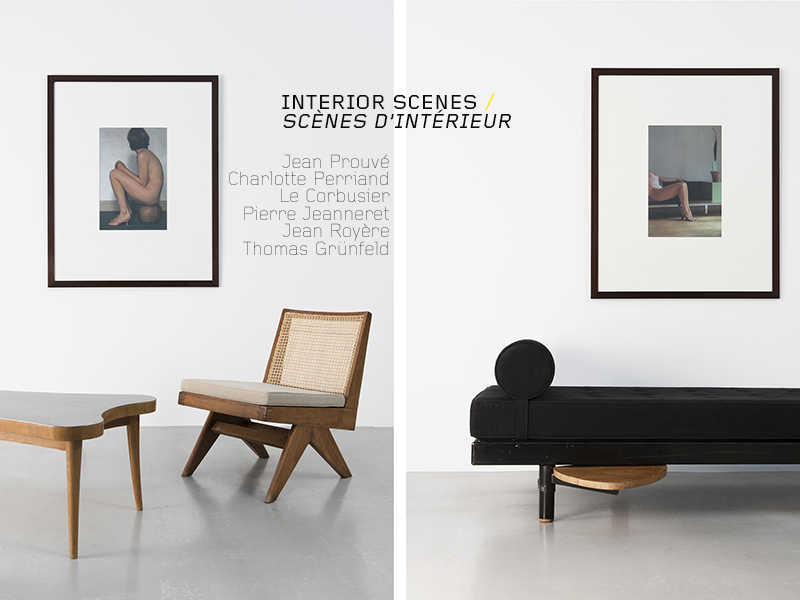 Following the success of the exhibition "Jean Prouvé Architecture", Galerie Patrick Seguin London is pleased to announce its first exhibition of 2017, which will open on Friday, January 27th.
For the first time at the London gallery, since its opening in October 2015, we will be presenting a group show of pieces by Jean Prouvé, Charlotte Perriand, Le Corbusier, Pierre Jeanneret and Jean Royère.
Alongside this beautiful furniture collection, we will also be displaying photography by German artist Thomas Grünfeld.