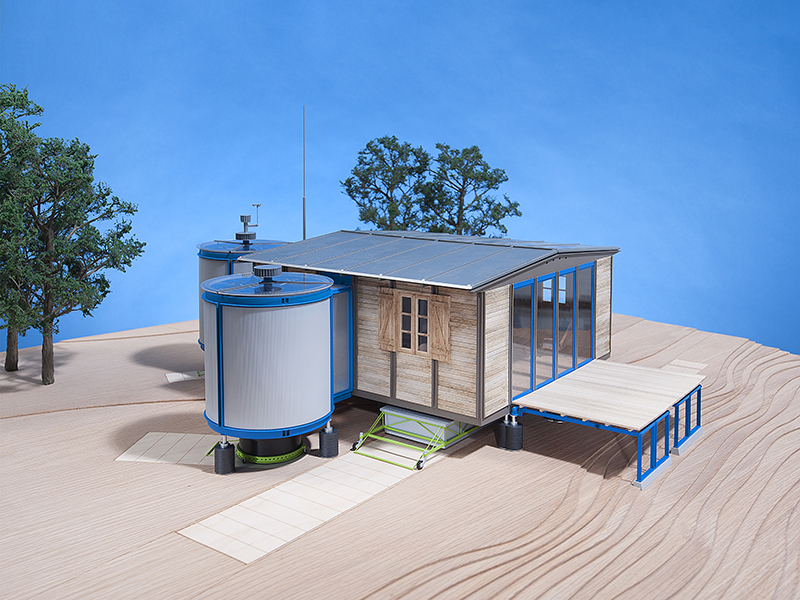 From Sunday June 3 rd, Patrick McKillen and Patrick Seguin are happy to present at Château La Coste a special installation.
In 2015, Rogers Stirk Harbour + Partners adapted a Jean Prouvé 6×6 Demountable House, 1944, designed for the victims of World War II in the Lorraine region. While preserving the integrity of the original structure, Richard Rogers and his team have added electricity, hot water, kitchen and bathroom. These new elements are flexible and demountable, in keeping with the spirit of Prouvé's ideas. This project gives new life to the Prouvé demountable house in rendering it completely autonomous and creating an archetype of the ideal nomadic home.
Jean Prouvé is widely recognised as one of the defining architects and designers of the 20th century, but for Renzo Piano and Richard Rogers he played a pivotal role in their careers. As president of the jury of the Centre Pompidou project, Prouvé was instrumental in giving Piano and Rogers their first major project, a project which has become an icon of architecture worldwide.
At Château La Coste, there is an opportunity to visit the Rogers – Prouvé house exhibited inside the pavillion designed by Renzo Piano.