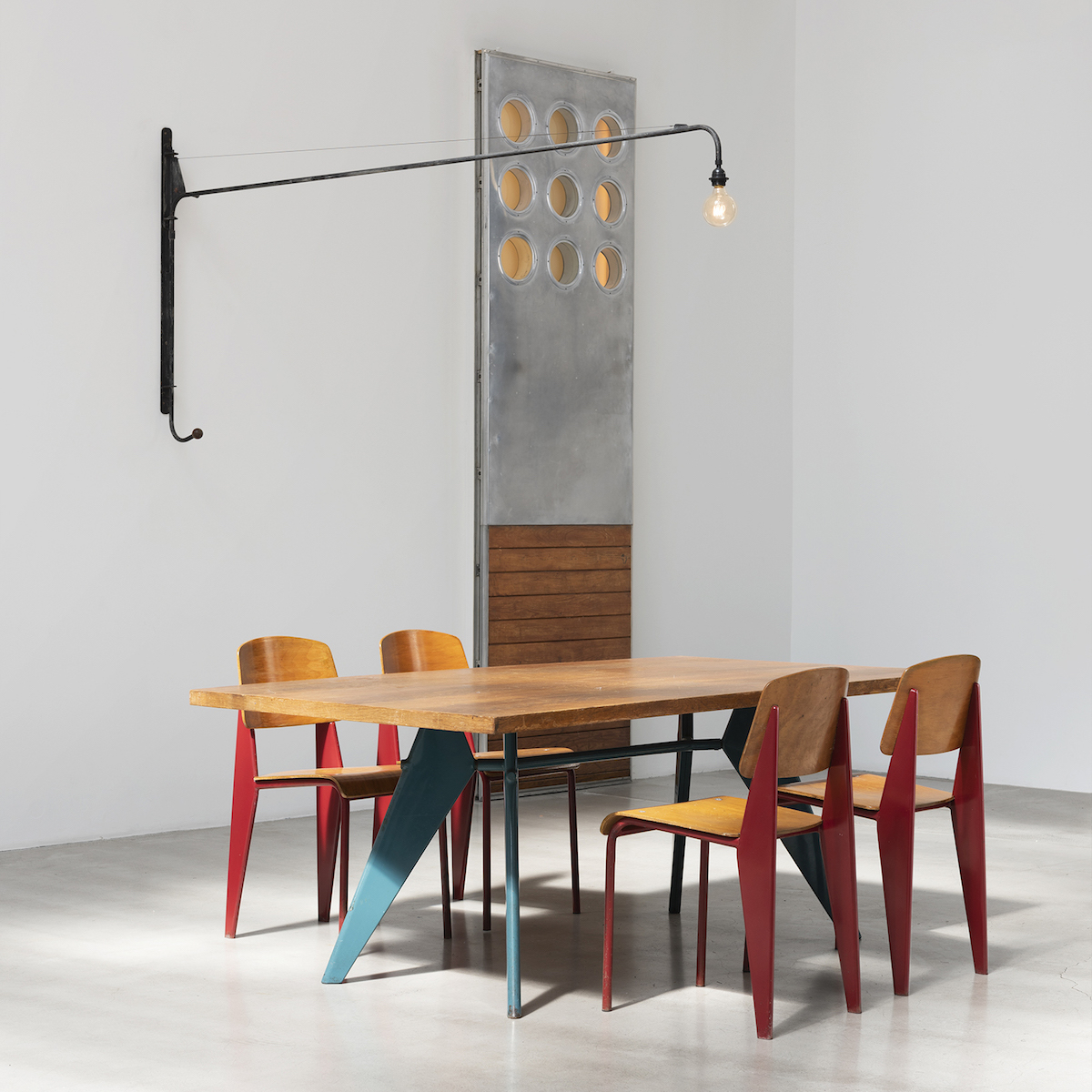 Derived from the prewar prototype, a metal version of the dining table base was finalized in 1951. It originated from dining room furniture that were given the "Meubles de France" award in 1947.
The model was demountable and delivered in kit form with assembly instructions, as evidenced by the protrusion of the cap-ends where the crossmember frame meets the brace connecting the bent steel legs. The base was attached to the crosspieces of the upper frame with brackets and screws.
The piece gave rise to several variants such as the Tropique one that was designed for Air France Congo in Brazzaville (Africa).