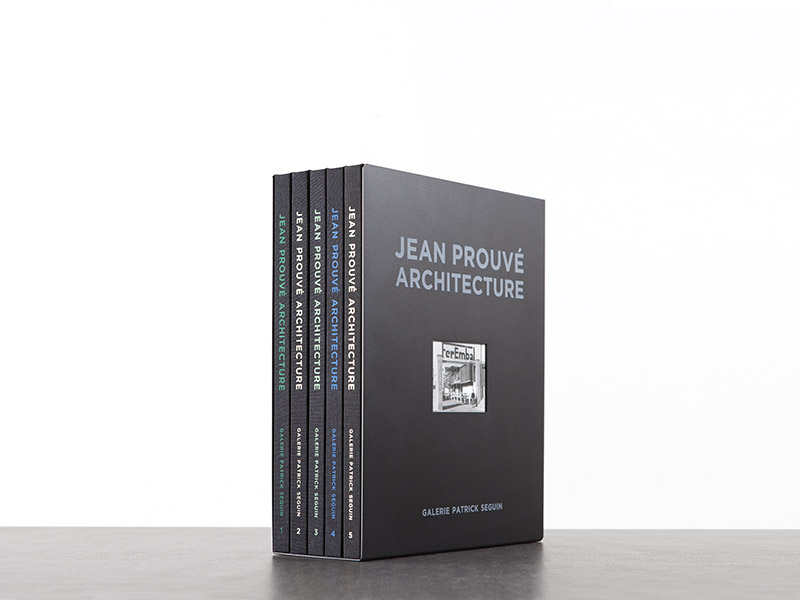 Since its opening in 1989 Galerie Patrick Seguin has been building a collection of Jean Prouvé demountable houses that is today the largest in the world. With 19 of these structures ranging from 172 to 2054 sq. ft., the gallery has worked strenuously to promote Jean Prouvé's architecture through numerous exhibitions and fairs throughout the world, including at the MoMa in New York, DesignMiamiBasel/, the Venice Biennale, and the Pinacoteca Govanni e Marella Agnelli in Turin.
Accompanying its exhibitions, Galerie Patrick Seguin has also developed an editorial line of comprehensive publications and is currently releasing a set of 5 monographs dedicated to Jean Prouvé's demountable architecture, illustrated with archival and contemporary photographs.
These 5 volumes are the first of 15 that will be released in 3 separate boxed sets over the course of 2015 and 2016.