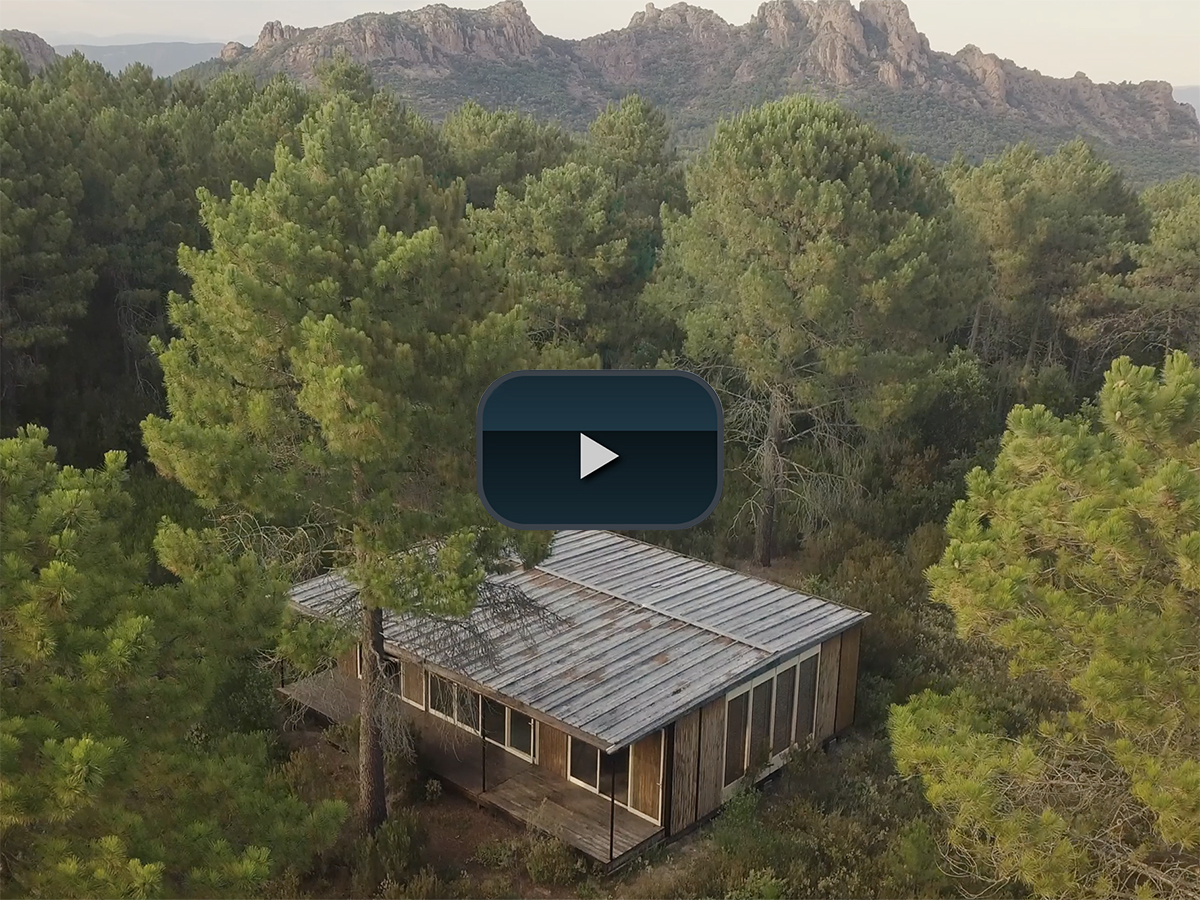 Take a virtual tour of 5 Jean Prouvé demountable houses reassembled in South of France in the middle of a forest of cork oak trees!
JEAN PROUVÉ came to architecture indirectly: driven by his creative spirit to come up with technically innovative components, and aided by the faith a number of architects had in him, he quickly moved into designing whole buildings and honing new construction procedures. The virtues he stressed -lightness, mobility and demountability- enabled him to respond to the post-war emergency housing programs with a view to producing permanent accommodations.
6×6 and 6×9 demountable houses, 1944
At the end of WWII, the Ministry of Reconstruction commissioned Jean Prouvé to design moveable pavilions as temporary housing for those who had lost their homes in eastern France. The area of 6×6 meter laid down by the Ministry of Reconstruction, and later enlarged to 6×9 meter, was partitioned into three rooms immediately habitable on the day of assemblage.
8×8 demountable house, 1945
In 1945 Jean Prouvé considerably improved the basic principle of his war homeless housing and developed an 8×8 meter house -which axial portal frame allowed all sort of variations- based on a 4 meter grid adapted to the capacity of the press at Maxéville. Only two prototypes were made.
Maxéville Design Office, 1948
Intended as a demonstration model that would convince the public of the virtues of prefabricated housing, this semi-metal house was a copybook piece, however it failed to find the success that had been hoped for. This example was set up at the Maxéville plant, where it became the Ateliers Jean Prouvé Design Office.