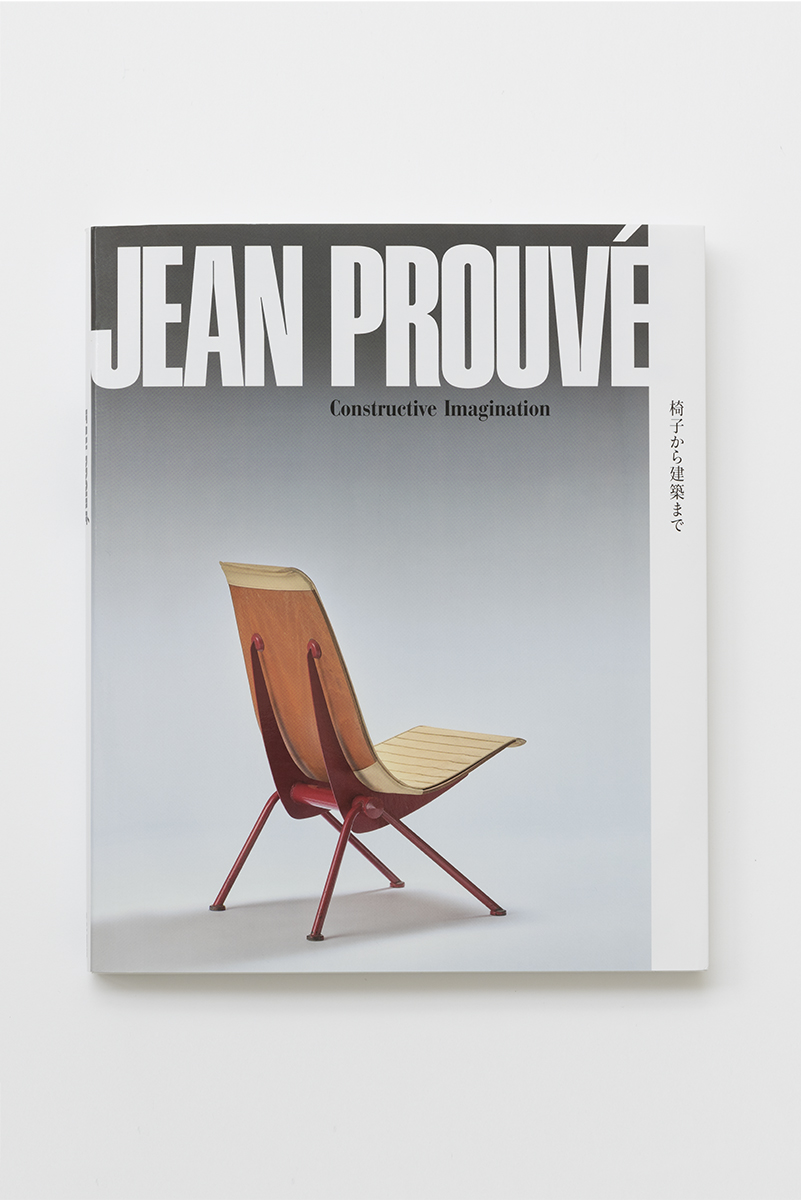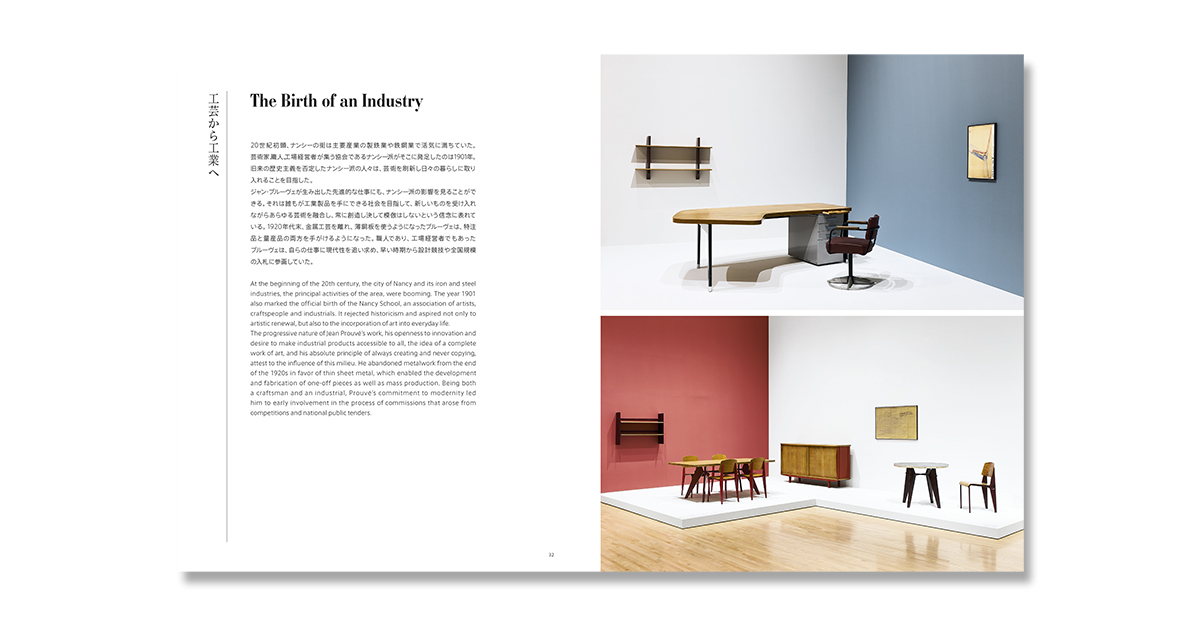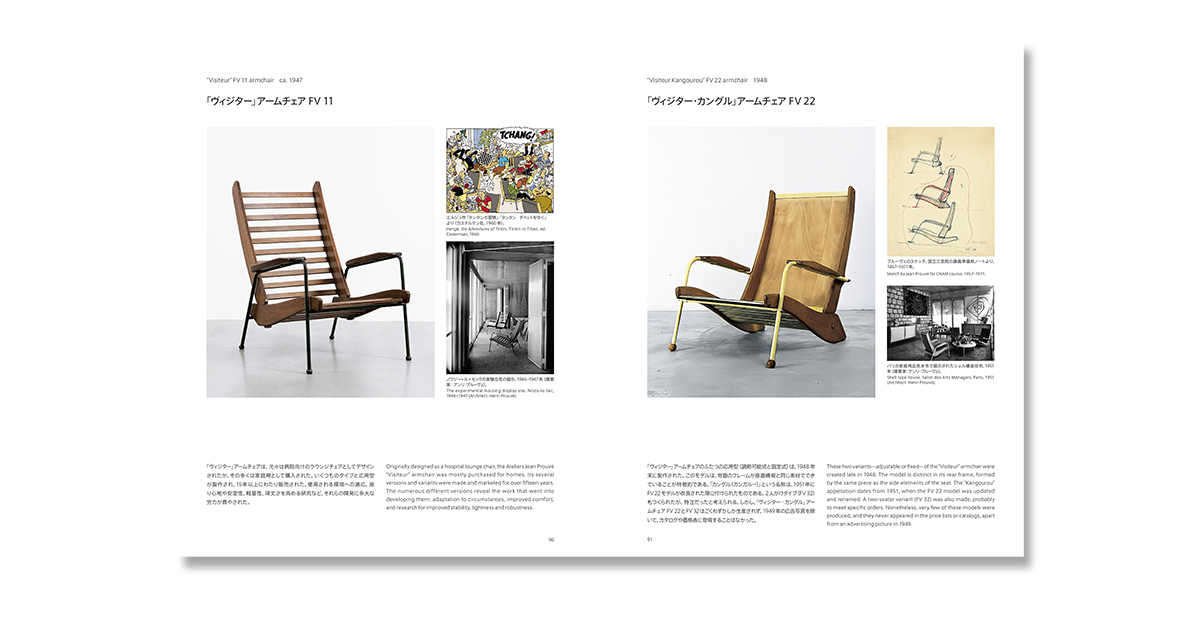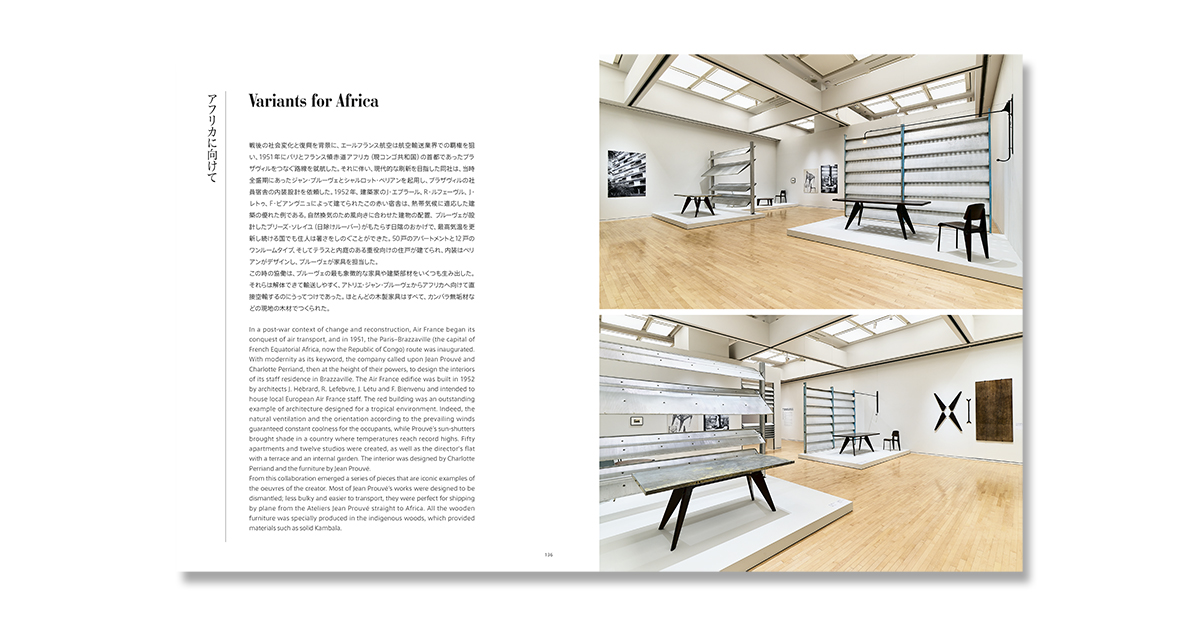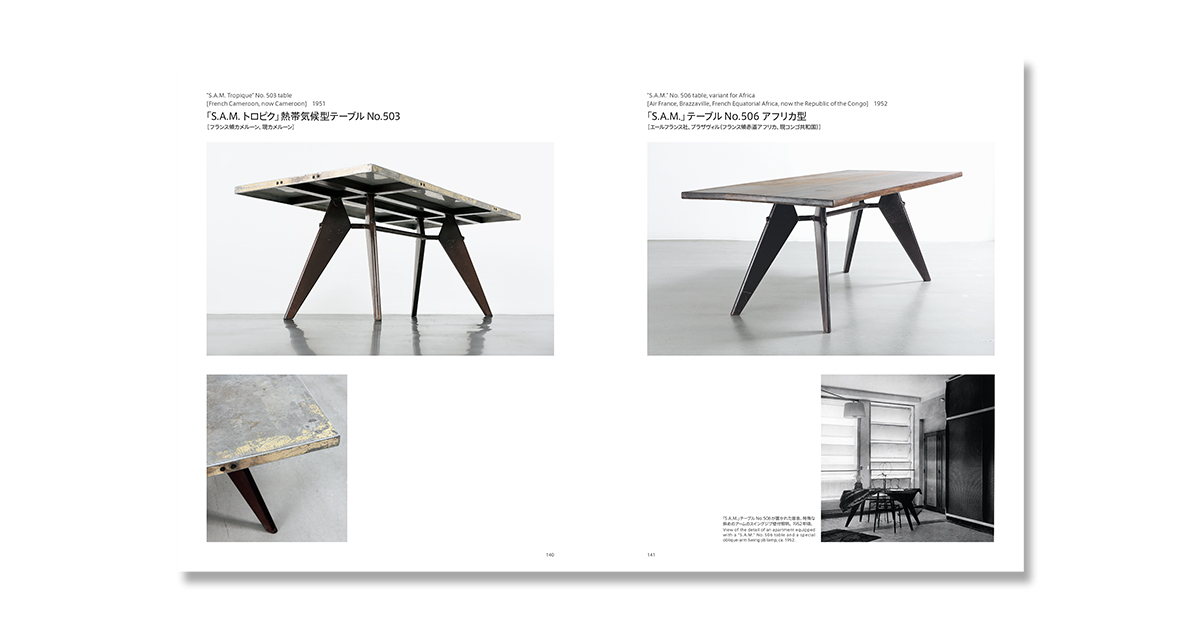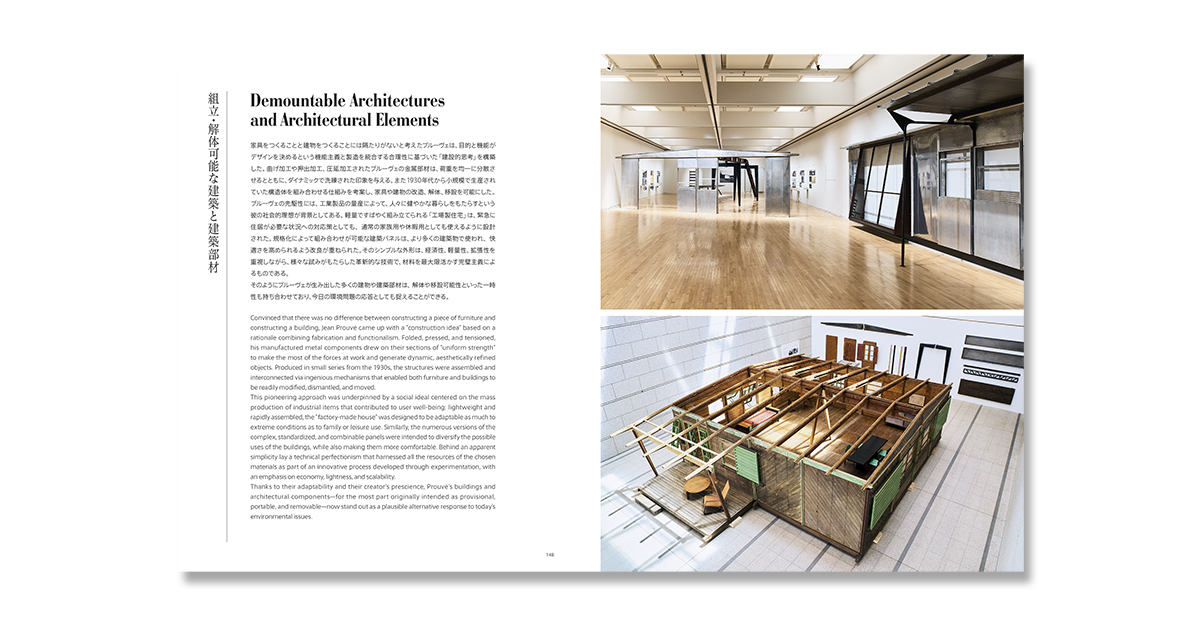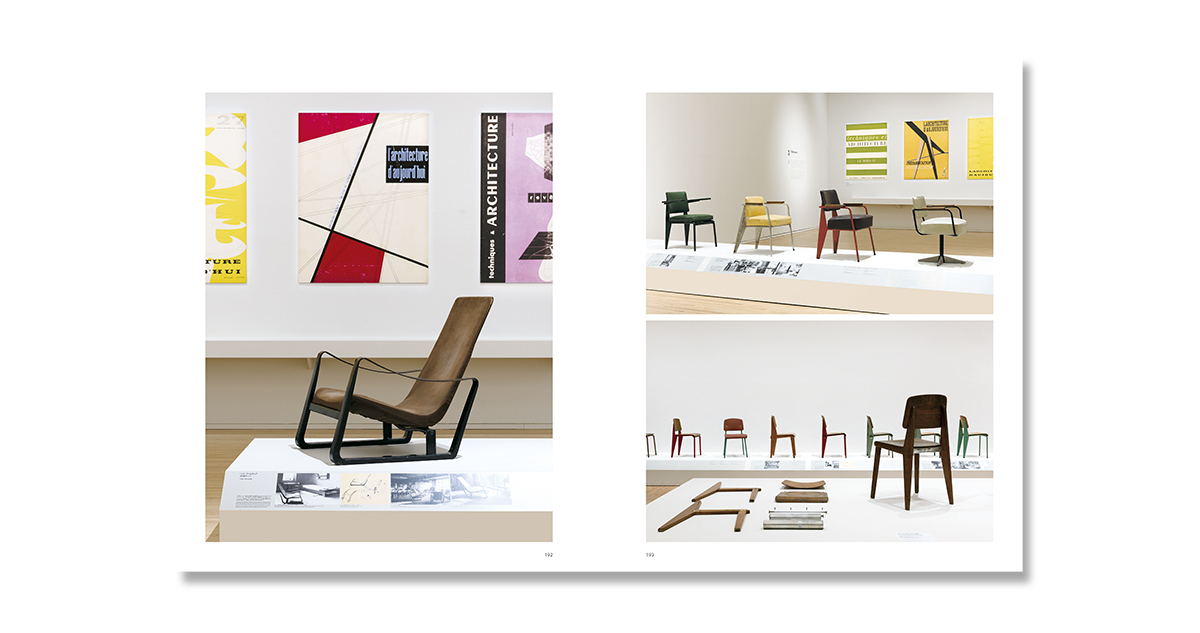 GALERIE PATRICK SEGUIN is pleased to announce the one-off sale via its e-shop of 100 copies of the catalog JEAN PROUVÉ: Constructive Imagination published on the occasion of the eponymous exhibition at the Museum of Contemporary Art Tokyo (July 16 to October 16, 2022).
Organized thematically, the exhibition curated by Galerie Patrick Seguin and Yagi Design Studio featured over a hundred pieces of the designer's emblematic furniture and architectural works, along with archival material. It gathered pieces from the collections of Yusaku Maezawa, Patrick Seguin, Tamotsu Yagi and of the Prouvé family.
Illustrated with numerous exhibition views and archival images, this publication looks back at the exhibition and the work of JEAN PROUVÉ. It provides a comprehensive introduction to Prouvé's work by introducing his original works, drawings, and other materials that still remain today.
Introduced by a preface by Patrick Seguin, this catalog is accompanied by five unpublished texts written by Reiko Hayama (former staff of Ateliers Jean Prouvé), Naho Tamura (Designer based in NY), Mitsuhiro Kanada (Structural Engineer, ARUP Tokyo, Professor of Tokyo University of the Arts), Tamotsu Yagi and Juliet Kinchin (Former Curator of MoMA, Department of Architecture and Design).